GLP Laboratory
We conduct tests of chemical substances and products in the Good Laboratory Practice system
We provide comprehensive solutions in the field of conducted research
The priority of the SORBOLAB Research Laboratory is the quality of services and tests performed. We carry out research in a reliable, timely and credible manner. We provide services to both international concerns and companies operating on the Polish market.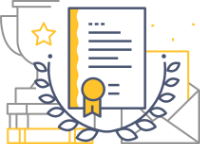 Our laboratory works on the execution of orders in full composition and carries out your research projects without any problems.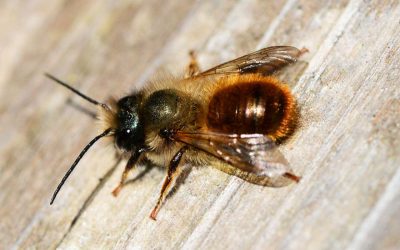 Ecotoxicological tests of substances are carried out in the SORBOLAB Research Laboratory and chemical products on Red mason bees.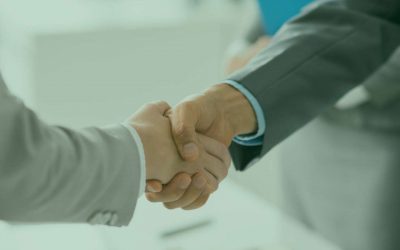 In February 2021, we began cooperation with the School of Chemistry at the Faculty of Exact and Technical Sciences of the University of Silesia in Katowice
LABORATORY TESTS
registration research
physical-chemical properties
analytical determinations
study of residues of plant protection products
storage tests
acute toxicity
chronic toxicity
in vivo and in vitro studies
preparation and evaluation of histopathological preparations
ecotoxicology of aquatic organisms
ecotoxicology of soil organisms
research on bees and bumblebees
tests of homicidal and repellent effectiveness
field tests
individual research
INDUSTRIES SERVED
chemical substances and compounds
plant protection products
biocidal products
industrial chemistry
household chemicals
plastics
fuels
medical products
veterinary medicinal products
dietary supplements
cosmetics
LABORATORIES OF THE SORBOLAB RESEARCH LAB
In our laboratories, tests are carried out by well experienced professionals holding required qualifications.

PHYSICAL-CHEMICAL LABORATORY
The laboratory conducts physicochemical tests, performs analytical instrumental determinations as well as stability tests.

ECOTOXICOLOGY LABORATORY
The laboratory conducts research on the impact of products on aquatic and terrestrial organisms.
TOXICOLOGY LABORATORY
The laboratory conducts tests of toxicological properties, both in vivo and in vitro.

HISTOPATHOLOGY LABORATORY
The laboratory performs a histopathological assessment for toxicological tests conducted in our laboratory, as well as to the needs of other research units.

EFFICACY LABORATORY
The laboratory conducts research on the effectiveness of biocidal products, both for professional and home use.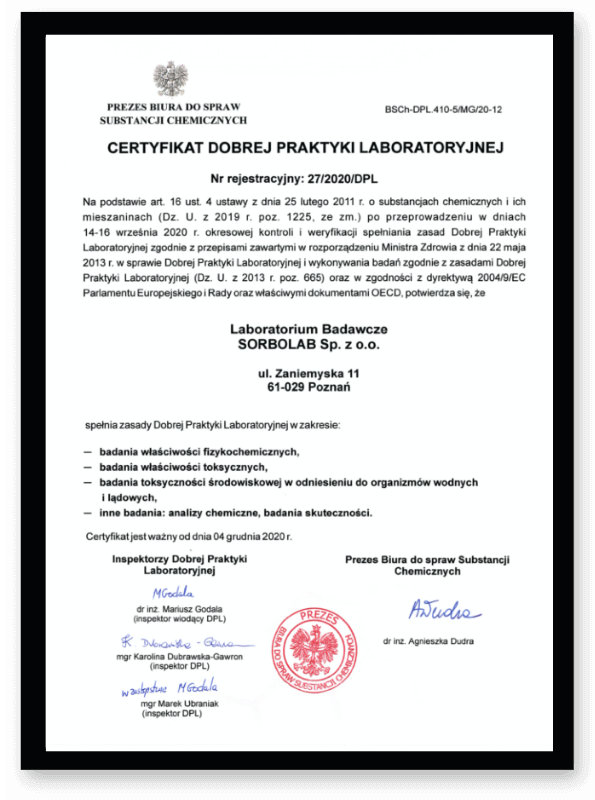 GLP CERTIFICATE
Certificate entitling to perform tests in the Good Laboratory Practice system (GLP)
WE INVITE YOU TO COOPERATION
The SORBOLAB Research Laboratory is a modern company operating on the international market.
It is one of the leading laboratories in Poland, carrying out tests of substances and products in the GLP system.